​​
A "ROYAL" Season
​2016-2017
---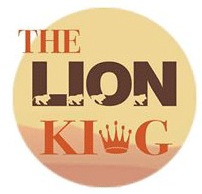 ​
THE LION KING, Jr.
​3 WEEK MUSICAL CAMPJuly 31-Aug. 20th
For 7-16 year olds
EACH camp is Monday-Friday 9 a.m.—5 p.m. dailyLearn more about acting, singing, and dancing from 3 experts in their field or artistic endeavor!Performances at the end of each camp!​
Performances:
Daycare shows:
​Aug. 17th at 10 a.m. AND Aug. 18th a 10 a.m. For more info, please email
kidsbackporch.office@gmail.com
.
The 2pm daycare show on 8/17 has been cancelled.
Public shows:
Aug 17th at 7 pm
Aug 18th at 7 pm
Aug 19th at 2:30pm, 7pm
Aug 20th at 2:30 pm
Location San Jacinto College South Fine Arts Bldg
13735 Beamer Rd, Houston 77089
Reserved seating.
Site powered by Weebly. Managed by
iPage